Index

Index forum

Autentificare

Inregistrare
Cine este online

Galerie imagini

Calendar evenim.

Cautare detaliata
Ghid forum

<! begin astrophoto gallery --> <! end astrophoto gallery -->

Colaboratori

Te intereseaza un domeniu al astronomiei si ai vrea sa scrii pentru siteul nostru? Alatura-te echipei noastre.

Publicatii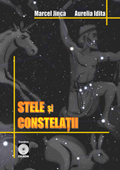 Statistici forum
| | |
| --- | --- |
| › | Numar total de mesaje in forum: 173915 |
| › | Numar de utilizatori inregistrati: 2345 |
| › | Cel mai nou utilizator inregistrat: Rael |
| › | |
| › | Cei mai multi utilizatori conectati au fost 399 la data de Joi Dec 31, 2015 |
| › | |
| › | Actualmente sunt 0 utilizatori pe chat |
| › | Aceste date se bazeaza pe utilizatorii activi de peste 5 minute |
Legenda
| | |
| --- | --- |
| | Mesaje noi |
| | Nu sunt mesaje noi |
| | Forumul este inchis |
Subiectul anterior :: Subiectul urmator
Autor
Mesaj
rem01
Membru



Data inscrierii: 18 Sep 2013
Mesaje: 82



Localitate: Bucuresti


Trimis: 11 Mar 2015 19:03 Download mesaj

Titlul subiectului: Re-echilibrare montura Celestron CG5 Advanced GoTo

---

Salut!

Am un C6-SGT cu montura CG5 Advanced GoTo pe care pana acum l-am folosit doar pentru observatii vizuale dar recent am inceput sa ma documentez si despre astrofotografie.
Planul este sa imi iau "doza de fotoni" vizual si apoi sa incep jocul cu DSLR-ul (Canon EOS 650D) conectat la focarul telescopului cu un adaptor T. Dupa atasarea camerei foto, primul lucru de care m-am lovit a fost re-echilibrarea monturii.

Exista vreo varianta recomandata pentru re-echilibrarea monturii (pornite) fara sa pierd alinierea? Pot desface suruburile de blocare pentru RA si Dec fara sa pierd alinierea?

Pe pagina de suport a Celestron (am inclus citatul mai jos) am citit ca functia "Set Mount Position" este mai potrivita in acest caz. Cu functia Last Align nu am reusit dar o sa mai incerc.

Nu ma deranjeaza sa o opresc si sa o realiniez dar eram curios sa stiu daca ce fac acum este gresit si cum ar fi mai bine sa procedez.

Multumesc si cer senin!
Romulus

http://www.celestron.com/c3/support3/index...cleid=2435



Citat:

Option 1: Tracking only
Here, we will use the CGE as the example mount.

Power on the mount. When the hand control says "CGE Ready," press the Menu button.
Now scroll through the options using the 6 or 9 key to find Tracking. Press Enter and scroll again to choose Mode. Press Enter, then choose either EQ North or EQ South. The RA motor will start and track in the right direction.
The tracking rate can be set to that of the Sun, Moon, or stars. Under Tracking, choose Rate, then choose either Lunar, Solar, or Sidereal.

The hand control has no idea where the scope is pointing when Tracking is used, so none of the GoTo functions will work. No information from previous alignments is used here. Alt-Az mounts won't track by simply choosing Tracking; they must either be aligned or use the next option: hibernation.

Option 2: Hibernate
Hibernate allows you to retain the alignment of your scope when it's completely powered down. Use it if you know the mount won't be disturbed between observing sessions. It's found under Utilities > Hibernate. You'll be prompted to move the scope to a convenient position. Do this using the hand control. Don't loosen the mount's clutches or otherwise move the mount. Press Enter. Finally, the display will ask you to turn off the power.

When you power up the mount, you'll wake it by pressing Enter (or cancel the hibernation by pressing Undo). If the mount has no real-time clock (RTC), the RTC is turned off, or there is no attached or enabled GPS, then the hand control will ask you for date and time information. After that's entered, the top level prompt "CGE Ready" will be displayed. The previous alignment is fully restored. The pointing accuracy should be the same as before the mount was turned off. If the scope has been turned off a long time, the hibernated alignment can lose accuracy and you may need to realign the scope. In this case, press Undo when powering up and the mount will display the usual alignment options.

The Hibernate mode allows you to retain the alignment of your scope when it's completely powered down. However, it's not perfectly accurate and the accuracy decreases with the amount of time the scope has been asleep. So you may need to realign the mount, especially if it's been hibernating for some time.

Option 3: Last Align
If you failed to hibernate the mount before turning it off, and/or it was necessary to reorient the mount using the clutches, then you can still use your previous alignment using Last Align. Power up the mount and start the normal alignment procedure. Find the switches (index marks on a CGEM/Advanced GT), then enter the time and location (if necessary). When asked to select the alignment method, choose Last Align. The mount will use its most recent alignment parameters, plus its knowledge of where the switches (index marks) are for restoration of the alignment. Pointing accuracy will be slightly diminished relative to the hibernation option.

Option 4: Quick Align
Quick Align doesn't require a previous alignment. You start the mount normally, entering information as needed. When it's offered, choose Quick Align from the Select Alignment menu. The hand control will display "Alignment Successful." The mount assumes perfect polar alignment and that the switches (index marks) have left the OTA pointing at the celestial pole. Your pointing accuracy will depend on the validity of these assumptions.

Option 5: Set Mount Position
Set Mount Position is another mount function involving quickly restoring alignment. Unlike the restoring options above, it's used during one observing session where the mount is not turned off. It's handy when reconfiguring: rebalancing your scope or to change cameras or accessories that require you to move the mount, lengthening/shortening tripod legs, etc. You'll be able to recover some of the original pointing accuracy by using it. Before you've moved or reconfigured your scope, find a bright star in the named star list and GoTo it. Press Utilities then scroll to Set Mount Position. The hand control will prompt you to center the star in the finder--press Enter once it is--and then to center it in the eyepiece; once it is, press Align. A Sync message will finish the operation. After moving the scope/reconfiguring, just recenter on the same star and the maintained alignment will be used by the mount.

If necessary, you can now more easily slew to and find new alignment stars to replace the old ones by pressing Align and using the Alignment Stars option there.

If possible, the best accuracy is preserved by pointing the mount to a bright star before reconfiguring it, then repositioning the mount and tube to close to original position and pointing again to the same star and using it for the Set Mount Position.


Nu puteti crea un subiect nou in acest forum
Nu puteti raspunde in subiectele acestui forum
Nu puteti modifica mesajele proprii din acest forum
Nu puteti sterge mesajele proprii din acest forum
Nu puteti vota in chestionarele din acest forum
Nu puteti atasa fisiere in acest forum
Puteti descarca fisiere in acest forum